Disclaimer: This post on food blogging course is having Affiliate link of a service I have used in past and is satisfied with! Affiliate links are linked with receiving commission based on my recommendation which I need to run the blog. Thanks a ton for your support!
5 years back when I started my food blog I was a novice then and used to fight with each and every nominal thing applied with the process of running a blog successfully. After all it is not only about writing and posting but a proper blog is about many technicalities and even proper way of writing. When it comes to Food blogs, the finer things added automatically.
A successful food blog is at the end is about proper posts which no way related to theft of pictures and writeup. You need to know how to click decent pictures or what to write or what plugins to install to make the blog looking decent and useful.
At the end whoever having a food blog want some decent followers, somebody to check the posts, to criticize even and those things requires getting proper traffic. This then has a link with the process of monetization and why not! There are several examples of successful blogs which are monetized properly though proper processes and it is actually not that tough to get the blogs monetized. You just need to know the technicalities and to follow those.
Am I getting nastier with the lists! Well believe me I am not. It is good to learn those things and I found those really fruitful when I opted for a course by none other than "Food Blogger Pro", a platform created by Lindsay and Bjork Ostrom from food blog Pinch Of Yum. They are having several friendly tutorials which the bloggers can access upon successful registration. They have many things to offer to a naïve food blogger and to make them confident about successful running of a food blog. As a professional platform, they have a good group of team to support you and a forum to discuss anything and everything you are worried about.
With the registration you will be get to know about some of the very important things which are however not limited to:
To have proper traffic, Search Engine Optimization and use of Social media to influence People
Tricks of clicking proper photographs starting from use of lighting to anything you wanted to check
Editing tricks using Photoshop and Lightroom
An in depth knowledge of Food Blog Monetization and affiliate programmes.
Proper use of plugins
Creation of E-Books
And lots more!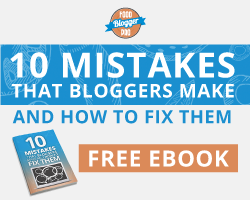 Food Bloggers pro is presently offering the course from 24th  May to 2nd June and it's worth attending the programme for sure. And here is the link for registering yourself in the Food Blogger Pro Course.  You can even join the wait list in case you wanted to opt for the course next session.  Still wanted to know what more to offer! Well they have some really good e-readings to offer which are actually free! So my friend or may be the future food blogger it is your time to learn your bit and to join the forum!